Wavex Dashboard And Leather Conditioner+Protectant
Rs. 2,448.00
Rs. 295.00
(inclusive of all taxes)
FREE Delivery.
customers are viewing this product
Wavex dashboard and leather conditioner plus protectant is a multi-surface shield for your vehicle's interior. It maintains the supple, fresh texture of vinyl, leather, plastic and rubber while blocking out harmful UV rays. Treated surfaces resist fading, drying and cracking so your interior maintains a fresh new look. It keeps interior surfaces looking like new for the life of your vehicle. Wavex dashboard and leather conditioner plus protectant penetrates the surface to create an invisible shield that repels water and dirt so interior surfaces require less cleaning. In the long run, your vehicle's seats, door panels and dashboard will resist aging. In addition to UV blockers, it contains a mild cleaner to remove surface dust and dirt. In most cases, this may be the only product you need to clean and preserve your interior. However, if your interior surfaces are badly soiled or neglected, use Wavex plvr-plastic, leather, vinyl, rubber cleaner to remove severe soil. Follow with Wavex dashboard and leather conditioner plus protectant to maintain the clean appearance.
Non-greasy formula cleans, shines and protects

Cleans and polishes interior of car on rubber leather and plastic parts

Gives gentle smooth shine with zero dust attraction

Amazing aroma to give royal ambience while sitting in car

Superior uv blocking, also available in 350 gm, 1 kg, 5 kg and 20 kg packs
Customer Reviews
02/09/2021
Manpreet S.

India
Dashboard
Good product
Thanks for your positive review and 5-star rating!
02/05/2021
Avneet S.

India
Excellent product
Very nice and clean view like new car dashboard
Thanks for your positive review and 5-Star rating!
02/04/2021
Manjunath A.

India
Haven't used yet
Thanks for your 5 star rating. You're going to love it when you use it!
10/03/2020
Tonlong W.

India
Worth buying
The product has remarkably enriched the interior (dashboard and seat covers) as well as exterior (plastic). A1 customer care and delivery service. Worth buying and highly recommended.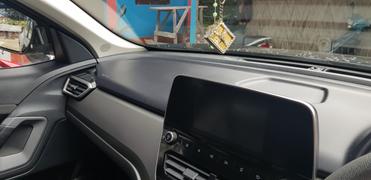 Dear Sir, Thank you for the 5-star rating and positive review. It really means a lot to us!
08/30/2020
JATINDER S.

India
Excellent
The Best Dashboard Polish Available so far. It is much better than other top brand Polishes available in the the market. No Whitish resedue, Pleasant fragrance and above all it has Dust repellent property. Highly Recommended this product.